If you're interested in SEO, you're probably a heavy user either of ahrefs or of SEMRush. Both SEO services offer a starting plan at a similar price ($99 at time of writing).
What is ahrefs KD?
When you're researching keywords to write a piece of content or a review for an affiliate site, you obviously pay attention to the KD (Keyword Difficulty) displayed by ahrefs. It's supposed to give you an idea of how easy it would be to rank in Google Top 10 for a specific keyword. It also tells you how many backlinks you would need to appear on page 1.
Don't be fooled by a false sense of easiness.
Keywords with a low KD (and even sometimes keywords with a KD of zero) won't necessarily be sure winners in terms of ranking. Let's have a closer look at a few examples.

We will source a few keywords for which the e-commerce behemoth Amazon.com is ranking in Google Top 100.
If you're curious about the overall score of Amazon.com on ahrefs, here are the impressive numbers. 
Let's click on Organic Keywords and filter by keywords with a KD of 2. We'll go even lower in a moment (to KD Zero).
According to ahrefs, if a keyword has a KD of 2, it's considered as EASY and would only require backlinks from 3 websites to rank in the top 10 of Google. Really?
Is a low KD on ahrefs a guarantee of easy ranking?
I have also applied another filter to display keywords with a KD of 2 and a monthly volume of searches between 30,000 and 40,000. Which gives us 251 different keywords in the USA for Amazon.com. We'll pick a few for a smart trick.
I see "captain crunch" quite a few times in the list. It's a well known brand with 37 000 searches per month on Google USA and a KD of 2, an easy target according to ahrefs.
How to check whether a low ahrefs Keyword Difficulty grants an easy chance of ranking?
Introducing our ubiquitous partner in crime, Big G, aka Google.com.
Type the query between quotes in Google search field. What do we see?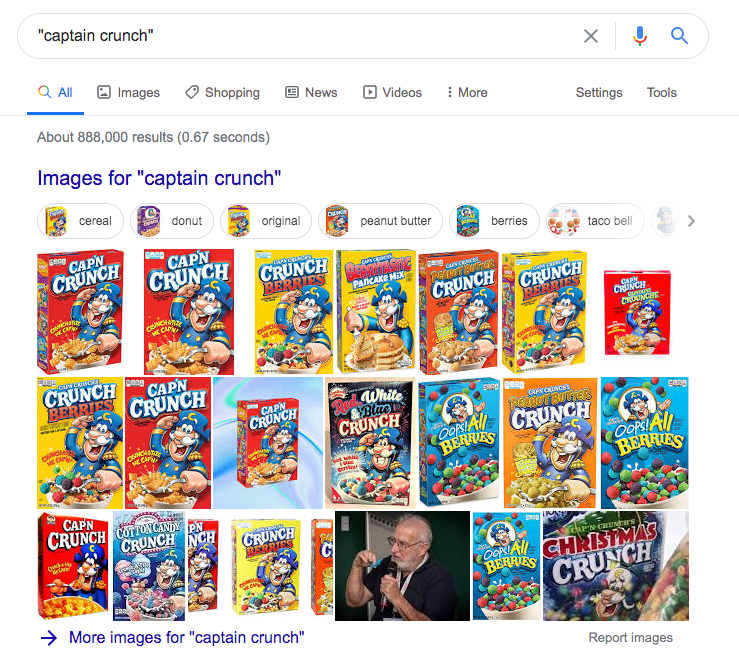 888 000 results. So concretely if you're writing a piece around Captain Crunch, you'll be competing with 888 000 pages on Google. More precisely your main competitors on page 1 will be Wikipedia and Amazon. Not an easy fight.
Let's try another one.
"booty shorts". Apparently 38,000 searches per month in the US and a KD of 2. Easy target, isn't it?
Let's ask big G what it thinks about it. Oops. 9,750,000 exact results. It won't be easy to pop up on page 1. It will definitely require more than 3 tiny backlinks…
Let's test a last one before checking a few KD Zero examples: "virgin killer sweater" (I didn't know what it was, hence my curiosity). 378,000 results on Google. More achievable probably than "booty shorts" but there are still 378,000 pages to compete with.
By the way, if you don't know what a "virgin killer sweater" is, it's a seductive sweater with an open keyhole back (there's also sometimes a hole in the front). It draws its roots from anime culture in Japan. Here's an example (seen from the back) of a "virgin killer sweater" on Amazon. 
Who knows, this article might rank for this unexpected keyword (as I did quite inadvertently for 18+ comics and a few other naughty keywords).
Is a KD of Zero (KD 0) on ahrefs a guarantee of ranking overnight?
You probably already guess the answer. But let's have a closer look at a few examples, again from the organic keywords attached to Amazon.com.
We will keep the same bracket in terms of volume (between 30 000 and 40 000 searches per month on Google USA), with a KD of 0 (the easiest keywords in the universe according to the ahrefs SEO bible).
We have a few adult keywords in the mix: lesbian massage (KD 0, 943 000 exact results on Google), big butts (KD 0, 23 900 000 exact results on Google (non competitive keyword???)), even sex shop (KD 0, 29 800 000 exact results on Google). Well…
Anything more sexy (competitively speaking)?
"peace was never an option" ? KD 0, 637 000 exact results.
"canvas alpine" KD 0 and 57 000 results on Google. So maybe… canvas alpine, maybe. If you manage to outrank 57 000 pages…
Always verify ahrefs KD score by typing the full keyword between quotes on Google.
If you're prepared to dig really deep, there will be winners but remember that even a KD of 0 doesn't guarantee an easy ranking.