If you're familiar with this blog, you have noticed that I'm a geek. A data geek but also a gadget geek.
I love experimenting with new innovative products. In today's post, I wanted to share with you my latest hardware experiments (2018 / 2019) and tell you what excites me the most about today's consumer tech.
Alexa Echo Dot, a nice gadget… turned off
I was an early adopter of the Alexa Echo Dot (now in its 3rd generation). I mainly used it to get some news (+ the usual weather forecast) and play music (from Amazon Music and later from Spotify). It's nice, does the job pretty well but to be honest, I've disconnected my Echo Dot. I was maybe afraid of suddenly becoming a peanut butter sandwich…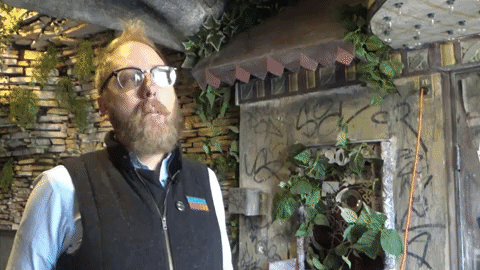 I prefer to browse music on my iphone simply paired to a Bluetooth speaker. And to read the news on my ipad. As far as I'm concerned, I don't really have any strong use of the Alexa Echo Dot… But my mother-in-law does! Being 80+, she's not a digital native, doesn't use a smartphone and Alexa is her gateway to music streaming, the perfect UX as far as she's concerned.
I can clearly see the interest of voice assistants though, in situations where touch isn't easy (or allowed), like in a car for instance. But at home, I prefer the old-school touch UX to the vocal interaction.
Sorry Alexa 😉
3D Printing, not there yet
In the summer of 2018, I bought two 3D printers (a Creality CR 10 and a 4-in-1 Snapmaker) to experiment with the promising additive manufacturing technology, in other words "making things layer by layer". I wrote on Medium a rather enthusiastic piece about my experiments.
In the beginning, the whole process was exciting: creating a 3D model on Blender, uploading it to the printer, seeing it taking shape on the build plate and finally detaching the finished product.
But it was slow, really slow (countless hours for a 15cm action figure). And by no means error-free. Almost one time out of three did I experience an epic fail, a shapeless stack of plastic spaghetti instead of a polished 3D print.
I quickly sold the largest printer, the Creality CR-10, followed a few months later by the Snapmaker.
My main takeaway is that it's not worth the investment at the moment, at least if we're speaking about entry-level devices. There's a much better way to print your 3D creations, using an on-demand 3D printing service like Shapeways. It's fast, reliable and not that expensive. You simply have to upload your 3D model to their platform, choose the material and hit Order. No risk to burn down your house (it happens…), no disappointment throwing away the messy parts of a failed print.
As for other experiments, I might revisit 3D printing in the future when the tech will have evolved.
Drones, a fast moving industry
I love filming and photography. So I naturally wanted to test what a drone could bring to my passion for pictures. In the summer of 2018, I started with a cheap model, the Hubsan H501 (currently priced £150). It takes decent photos but the video isn't as stable as what you would achieve with a Parrot Anafi or a DJI Mavic (Air, Pro, Mini,…).
Here's some footage from my first Hubsan flight in Richmond Park, London.
It was a nice introduction to drone flying. At the end of the season, I sold the drone and decided to wait for late Spring 2019 to purchase a more advanced device.
I followed the evolution of models and prices and opted for a Parrot Anafi (which was already discounted following Parrot's decision to stop making consumer drones, current price is around £625).
This was a totally different beast, shooting gorgeous photos and videos. I really loved using the Parrot Anafi for different purposes (travel, real estate,…). Here's a video I shot at Ham House, Richmond in 2019.
The great thing about the Parrot Anafi is the 180° up-down movement of the camera, which allows you to come up with some creative shots (e.g. low flight near the ground with the camera slowly rising to the subject). I would definitely recommend this drone to any serious filmmaker. They've also introduced a thermal version of the camera, useful for inspection purposes (e.g. in agriculture and real estate).
As I did in 2018, I sold the Parrot Anafi at the end of the season, for two main reasons:
1° registration became compulsory for drones above 250gr in the UK in Nov 2019
2° there was a new kid on the block which would perfectly suit my needs in 2020, the DJI Mavic Mini.
As I'm writing these lines (in Dec 2019), the DJI Mavic Mini is priced £369 but it will probably go down, as for any other consumer tech product in a fast moving industry and I'll wait late Spring 2020 to grab one.
DJI was smart enought to ship a drone just under 250gr, which won't require registration in most territories. A real advantage if you plan to travel a lot since registration is always country-based.
Live streaming, ready for prime time
I've been promoting gigs for a long time, I even ran my own venues a few years ago. Filming gigs has always been a great way to boost the artists' exposure, expanding their reach beyond the attendees in the live room. But until recently live streaming was neither reliable nor affordable.
I had dabbled with live streaming on Mogulus (now Livestream) back in 2009. The feed was only available on their platform and it wasn't easy at all to connect a basic handycam to their software. It required some rather expensive middleware.
I decided to revisit this technology in late 2018, broadcasting live concerts from iconic London venues. I'm still offering the service to indie bands and artists (You can check out the full description right here if you're interested).
These days you can easily broadcast to multiple destinations (Youtube, Facebook, Twitch, Twitter,…) using open source software (OBS) and an affordable SaaS (Restream). I explained the whole process in a separate post.
A professional kit enabling you to live stream with 4 HD cameras to multiple destinations (live mixing managed by a single operator) will cost around £5,000. And the result is really good, as you can see in the examples below.
We're talking about broadcast quality on a budget. I'm definitely excited by the possibilities offered by multicamera livestreaming and will continue exploring them in 2020, maybe moving into VR livestreaming.
VR: Oculus Quest, a mindblowing revelation!
In 2018 a friend of mine let me try out a few games on the Oculus Rift. I really loved the experience but I wasn't keen in investing in a device which I needed to connect to a powerful computer. I was waiting for standalone quality VR.
I had received a Samsung Gear VR at F8 in San Francisco in 2017 and had bought a Zeiss VR One, also in 2017, both using a smartphone as a low-quality non-truly immersive introduction to VR. The VR One now sits on a shelf…
One of my clients showed me the capabilities of the recently released (May 2019) Oculus Quest. And I was sold! Finally an affordable device (around £399 at time of writing) which does require neither a PC nor a smartphone (except for the initial pairing and if you want to cast the signal to let someone else see what you're doing in VR).
The Oculus Quest is directly connected to the WiFi network. It offers a very comfortable VR experience (no motion sickness) and allows you to share your immersion with the outside world either via live cast to a mobile device (phone or tablet) or to a Chromecast dongle or even via livestreaming on Facebook. I've successfully paired an old cheap Chromecast to share the VR experience on my TV. The cool thing about the Cast feature is that it transforms the solo VR immersion into a group experience. Your family and friends can see what you're doing and share the fun. I didn't expect VR to be such a binding experience for the whole family!
It's still the early days of VR but I'm already hooked. In the future, I'd love to explore haptic clothes, VR treadmills and other accessories enhancing the virtual reality experience. I already recommend VR (and AR) to my clients for various purposes, ranging from immersive product discovery to staff training (see what AR can offer in this piece by Tapptic).
Plenty of other exciting innovations
I could also share my excitement for the latest innovations in projection technology. I wrote a long post explaining how I connected a Raspberry Pi to the ViewSonic M1, an impressive piece of kit!
I also love my StreamDeck, which gives me quick access to a selection of apps on the iMac, a true timesaver.
And of course, in filming, my Zhyun Crane V2 Gimbal, the perfect accessory for smooth shots with my Canon EOS M50.
Exciting, isn't it?
I've probably used the word "excited" (and a few synonyms) far too many times in this article but it's the adjective which best describes the way I feel about all these innovations facilitating and enhancing my work in digital marketing, making it even more fun in the process.
It doesn't only transpose my current exhilaration but also how much I'm looking forward to seeing what's coming next! Exciting times ahead.
What excites you the most in tech?