Do you want to live stream an interview, a conference or a concert simultaneously on Youtube, Facebook, Periscope and Twitch and maybe on some other platforms?
You'd like to use multiple cameras to change angles in real time and make your live stream more vibrant?
Let me explain how you can live stream on multiple platforms using multiple cameras.
UPDATE: I have also written an article describing the best basic setup to live stream from home.
I started live streaming concerts from iconic London venues in January 2019. If you're an artist / a band and are looking for a live streaming service, you can check out my offer.
In this article, I will explain to you how to do it on your own, step by step, using the devices and software of my live streaming kit.
Choose the right cameras for a multicamera live stream
You will need HD cameras with a clean HDMI output, which means that you won't see the monitor UI in the feed sent by your camera.
Also make sure that your camera won't go in sleep mode after 30 or 45′ (that's the case for instance for a camera I'm using for other purposes, my CANON EOS M50).
If you're using multiple cameras, stick to the same model or at least the same brand to have a consistent image quality between your cameras.
I've opted for a set of Panasonic Lumix cameras. Three affordable Panasonic Lumix DMC-G7 and one Panasonic Lumix FZ1000EB (bridge camera with a 25-400mm Super Zoom).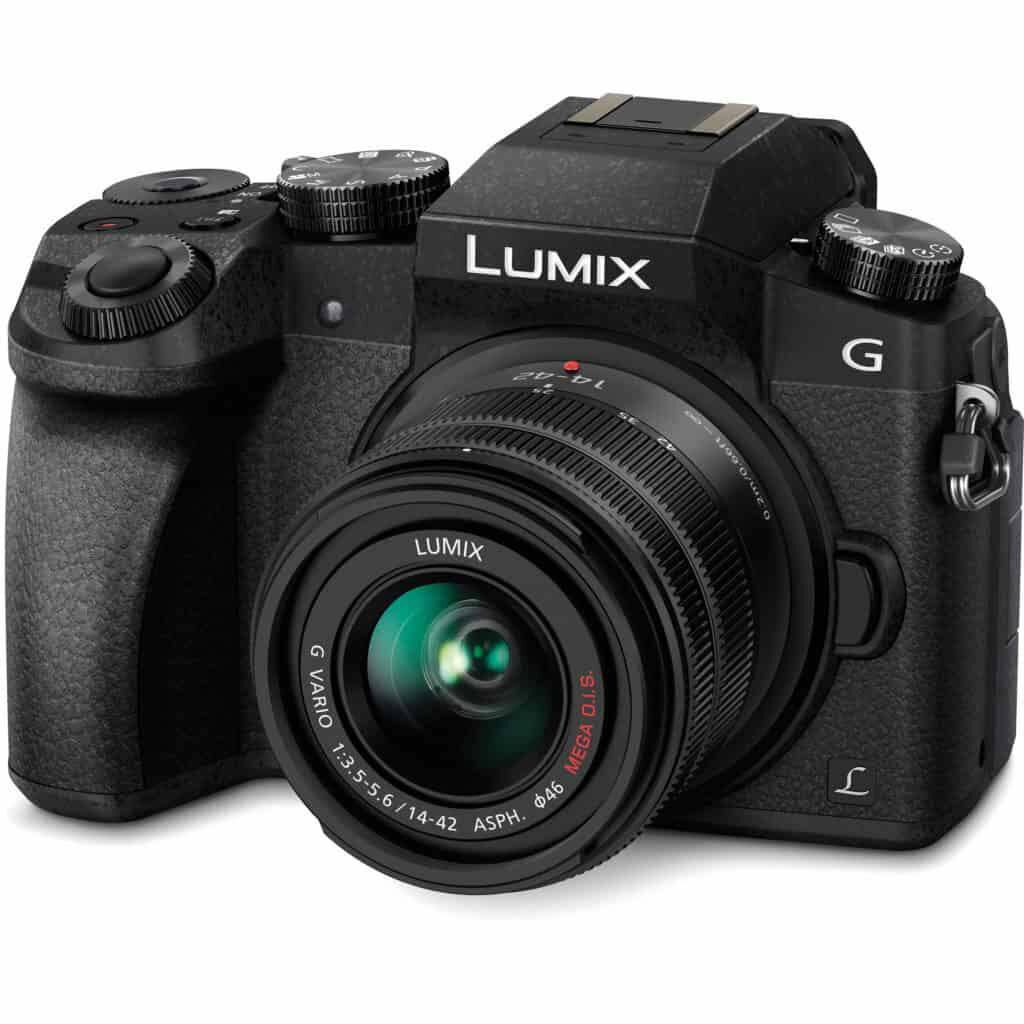 They all have a clean micro HDMI output on the side.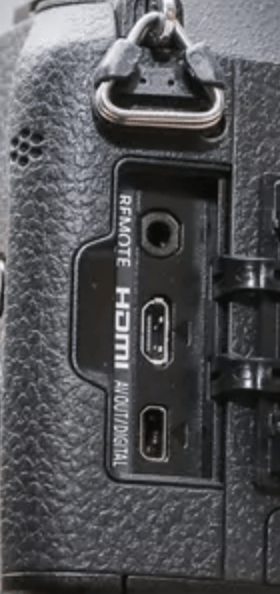 You will need a set of MICRO HDMI to HDMI cables to connect these cameras to your broadcast gear (more about it later).
Re: cables length it will all depend on your configuration. As far as I'm concerned, two cameras (one G7 and the FZ1000) are close to the mixing desk position, so I only need 1m50/2m cables for these 2 cameras, the 2 other cameras are positioned stage left and stage right, connected via HDMI over Ethernet devices.
Very important: buy dummy batteries to always connect your cameras to the mains. You don't want to run out of power in the middle of a concert!
Tip: at one my camera positions I have multiple USB-powered devices (1 dummy battery for the camera + 2 for a slider).
So instead of using multiple adapters, I have just one power bank where I plug all my USB devices. I do the same at the mixing desk position for 2 cameras + my iphone, always on charge since I need it to control my camera slider + monitor live streams on Facebook and Youtube.
Choose the right hardware to mix the feeds of your live stream
Since I have 4 cameras = 4 sources, I have chosen the Roland V1HD mixer, small, reliable and easy to use.
It's one of the most expensive parts of my kit (c. £1000 incl. VAT), but it's really worth it. So convenient!
I feed the audio from a small Behringer mixing desk straight into the Roland V1HD.  I use 4 channels of the mixer, 2 XLR for 2 ambient microphones (a pair of Behringer C4 condenser microphones). And 2 JACK for the live output of the local venue's mixing desk (via 2 XRL to JACK). You can fine tune the level of the incoming audio in the Roland V1HD settings, as well as all the image parameters.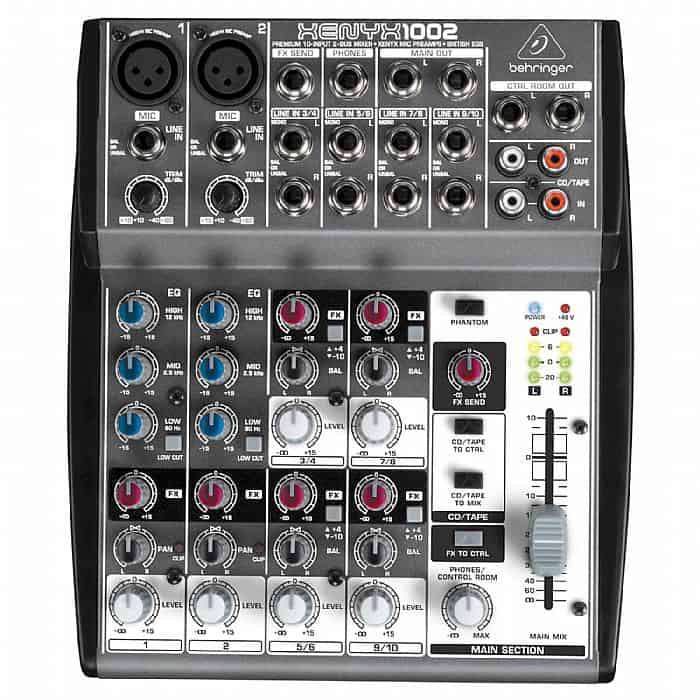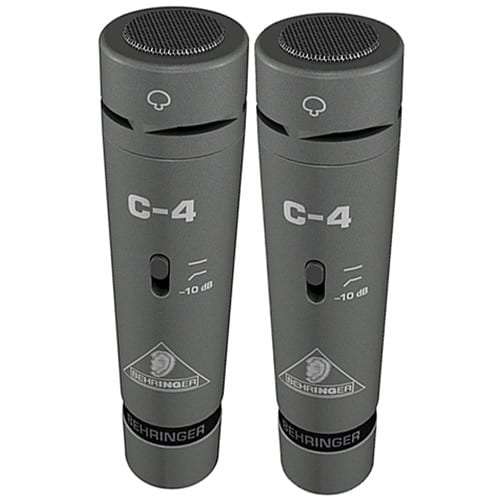 Quad image monitoring screen
I'm using a cheap (£75) Toguard HDMI screen to monitor the 4 video cameras in real time. It's attached to my main mixing desk stand via a Smallrig magic arm (more info 8°). It's connected to the preview output of the Roland V1HD.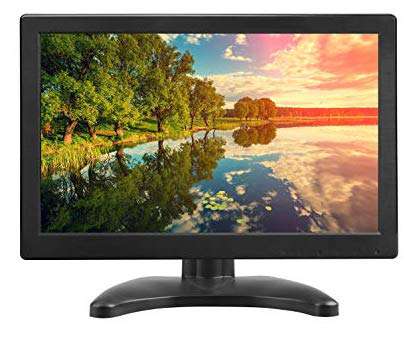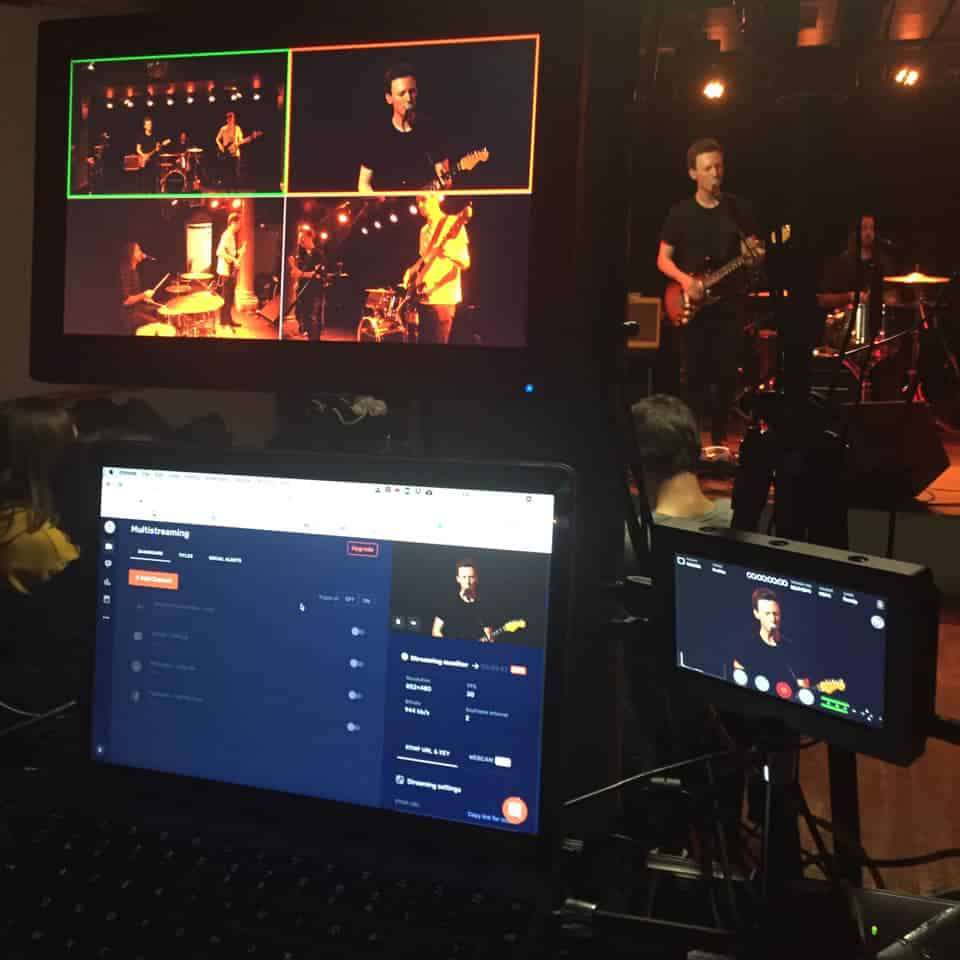 Final signal monitoring screen with 1080HD recording capability
I'm using a BlackMagic Design Video assist monitoring screen to watch the production output of the Roland V1HD and to record in 1080HD the whole concert on a 512GB SD card (we live stream in 480HD or 720HD depending on the available broadband upstream bandwidth).
Warning: make sure to pick a SD Card compatible with the Blackmagic Video Assist. Here's a link to the list of compatible SD Cards: https://www.blackmagicdesign.com/support/faq/59010
USB Elgato HD60s capture card connected to my Macbook
I'm using the small Macbook 12-inch as the hub of my live streams.
To convert the incoming HDMI signal from the BlackMagic Design Video Assist, I connect an Elgato Game Capture HD60S via USB.
My final broadcast platform is the open source free OBS software.
On Mac the Elgato Game Capture can't be directly connected to OBS. I need to stream the feed locally (in the computer) from Elgato Game Capture to an intermediate RTMP server.
Here's a Youtube tutorial explaining this little hack.
OBS software + Restream.io: the pivot of my live streams
The final feed (video + audio from the Roland V1HD via the BlackMagic Design Video Assist via the Elgato HD60s) goes to OBS.
It's important to pay attention to the delay between the image and the audio.
Audio travels faster than video so you'll have to delay the audio via the advanced audio properties of the audio source in OBS.
I've set a delay (sync offset) of 100ms which is usually fine for most venues.
The trick is to ask a stage performer to give you a few claps when you set up the equipment. You record these claps in OBS and then you check out the sound wave shape vs video images in iMovie or another software. The sound will usually come slightly before the image. Take note of the time difference. This will help you fine tune the delay in OBS advanced audio properties.
The output of OBS is connected to Restream.io, which is the SaaS I'm using to broadcast on multiple platforms simultaneously. If you want to broadcast to Facebook, you'll need a premium plan (I'm paying $190 per year).
Restream has a native integration with OBS, so you'll just need to grab the Stream key on your Restream.io dashboard and type it in OBS.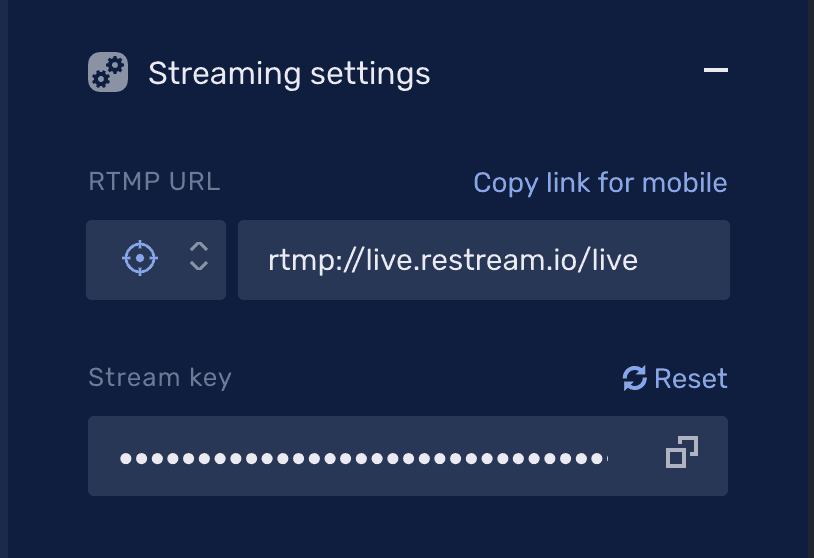 Re: output feed settings in OBS, if you're streaming on a 4G mobile broadband as I do (I never trust the poor wifi provided by the venues), I would advise you to choose a bitrate of 1000kb/s at 30fps which will ensure a stability of your broadcast if your upstream bandwidth (which you can check by typing "check internet speed" in Google) is between 4 and 6 Mbps, which you can consider as acceptable (you'll run into stability issues if you have less than 2Mbps upstream).
FYI, I'm using EE in London with a TP-Link mobile router. Most of the time, I'm consuming 5GB of broadband for an uninterrupted 3.5-hour evening at a bitrate of 1000 kb/s for 30 fps.
HDMI over Ethernet for long distance HD video transmissions
There are multiple ways to transmit HD video signals over long distances. If you can afford a pair of wireless transmitter-receiver, go for it since it will be faster to set up than cables running along the walls (just make sure batteries are full before the start of the show).
As far as I'm concerned, I've opted for a HDMI over Ethernet solution, very affordable and very reliable. I've never had any transmission issue with this configuration.
The system consists of a pair of Mirabox transmitter – receiver connected via a CAT 6 Ethernet cable (FYI I tested a CAT 7 but it wasn't working that well).
I have 2 pairs of Mirabox devices (+ 1 spare), one for stage left and one for stage right, for 2 Lumix DMC-G7 cameras. The on-stage transmitter mut be connected to the mains. The receiver, next to the mixing desk position, is passive. I use two 30-meter Cat 6 cables. The feed is perfectly stable. I also tested 40-meter cables, no problem.
Tip: to easily store my electric and ethernet cables, I'm using a very smart cheap product called the Masterplug CT100 Cable Tidy Extension Lead. It doesn't take too much space in my hardcase (far less than the usual cable drum).
Extra gear: stand, tripods, clamps and spare accessories
All my mixing gear is set on a foldable table top crane stand, very sturdy. Computer at the top, Roland V1HD in the middle and Behringer sound mixer at the bottom.
I've got a few Smallrig Magic Arms that I'm using to attach my BlackMagic Design Video Assist to this crane stand, as well as my quad monitor. I've also bought a few clamps as well as camera cages from the same supplier.
I recorded a detailed video demo of a selection of Smallrig devices, very handy in a wide range of situations.
As you might have experienced, the absence of a tiny piece of kit (e.g. a camera screw) can ruin the entire evening. It's always crucial to get spare camera screws and adapters.
I have 3 tripods for 4 cameras (the 2 FOH cameras are on one single tripod, using an extension arm to attach the second one (G7), see top right of the image below).
On one side of the stage, I also use an iFootage Shark Mini motorized slider, to enhance the dynamism of on-stage images (see the slider demo below (by Tom Antos) + watch one of my recent live streams).
Multicamera multi-platform live streaming kit, full diagram
To conclude, here's a detailed diagram of the full setup.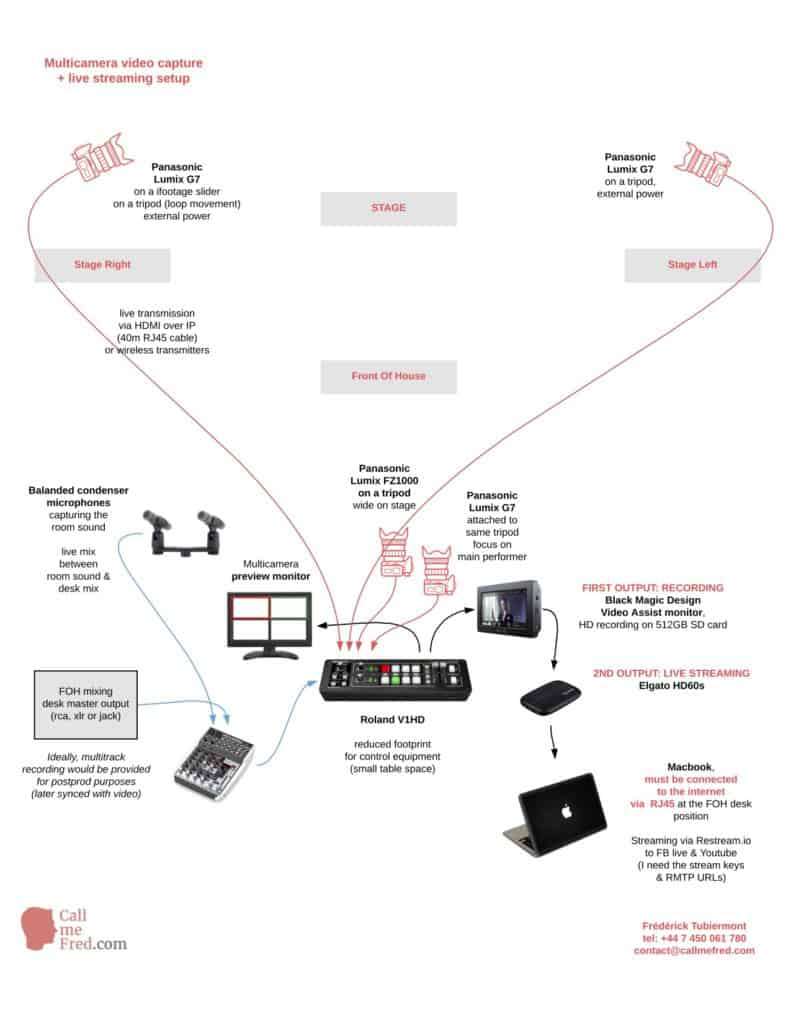 FYI, such a kit will cost around £5,000 excl. the Macbook (which can also be used for blog posts).
Final checklist
Here are the important points to remember when you want to organize a multicamera live stream on multiple platforms
Make sure you have HD cameras with a clean HDMI output
Plug your cameras (and other pieces of kit) to the mains using dummy batteries when necessary
Verify the broadband upstream bandwidth at the venue, you need at least 2Mbps, ideally 4+ (or bring your own 4G mobile broadband to be on the safe side (check signal + remaining data beforehand)).
Always keep a stock of spare accessories (batteries, cables, camera screws,…)
Check the audio delay with a few claps & fine tune the settings via OBS advanced audio properties
Launch your live stream feed a few minutes before the start of the event
Do not forget to start the 1080HD recording (and don't forget to insert a SD card in the recorder)
If you have any questions, feel free to send me an email.
And as I said in the introduction, I'm at your disposal for a live stream in London.
Update: I've compiled a list of the 10 best cameras for live streams, right here.