Each and every day, Google processes over 3.5 billion searches. That means that every second there are more than 40,000 search queries typed into the Google search bar. It took you 5 seconds to read this introduction, which equals 200,000+ search queries.
Behind each search query there is a human being asking Google information about a product or a service or simply sharing a random existential question, such as "How to be more happy". That's a vast subject! 
Google search is digital mudlarking on steroids
At the moment, I'm reading an amazing book, Mudlarking by Lara Maiklem. The author recounts how she's been scouring the riverbanks of the Thames for years in search of little artefacts from the past: clothing buttons, clay pipes, coins, bottles, lost typefaces, etc.
Every day at low tide there are hundreds of passionate mudlarks walking in the mud along the banks of the river Thames hoping to come across another small treasure. All around the world there are tens of thousands of archeologists digging holes to unravel the enigmas of a distant past.
The same kind of process takes place in the digital realm at an unprecedented scale. But here we're not only talking about history-related queries. Surfers are also asking burning questions about the here and now… even about the future.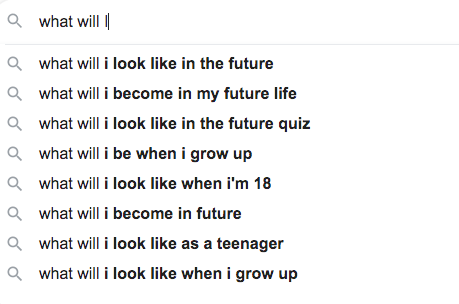 SEO means planting words into the Google stream
How do you get a slice of the Google search pie? How do you generate a flow of traffic from this stream of search queries? We could spend ages developing a sophisticated SEO theory. But at the end of the day, it all boils down to a very simple principle: you have to plant words, phrases, images and videos into the Google stream, to be found in the future by the legions of digital mudlarkers looking for answers to their questions.
On the internet there is an audience for everything you can think of and beyond. Creative entrepreneurs develop websites about all sorts of obscure topics which all have some sort of unexpected resonance in the remote corners of the search abyss.
You have websites about specific dog breeds (e.g. labrador), websites about the world's hidden wonders, websites about sex toys for married christian couples (yep, that's a thing).
If you're totally obsessed with a certain (niche) topic and start writing about it on a daily basis, you can be sure that after a while you'll get some recurrent traffic from Google. It might not be a tsunami, it might just be a tiny rivulet, but you'll get some drops from the flow, some sparse crumbs from the search cake. Just be patient and use keyword research tools to find the cracks on the riverbed and plant some information artefacts, what jargon lovers call the "low hanging fruits".
How do you find SEO opportunities?
First it depends on what you want to achieve. If you're writing for a specific industry, you'll have to research what already brings traffic to your own site (using Google Search Console) and what brings traffic to your competitors' sites (using ahrefs, SEMRush, SERPstat, etc.). If you want to develop a niche website, then all options are open. You can basically write about anything and find an audience.
Don't jump on the head terms (one-word keywords), they're usually far too competitive. Pick a long-tail keyword (3+ or even 5+ words) and write great content about it. Most "experts" will tell you that you need to write very long articles. Of course you won't get a slice of the cake if you just churn out one-line pages but sometimes just a paragraph answering a question will do the job and get you on page one.
Your position in the SERP (Search Engine Results Pages) will also hugely depend on your domain's authority. When you start as a newbie with a brand new domain, you will never beat an old established domain with a lot of authority (expressed as DR by ahrefs, DA by Moz). That's why you usually need to elaborate on a subject to compete with established websites which just have to state the plain facts to rank. But again, if you're not chasing the head terms but focus, at least in the early days, on long-tail queries you might be able to rank pages after a few weeks, even with no backlinks.
It's also very important to pick the right brand and to develop brand awareness. You can beat high authority websites on branded search if you align content relevance with original branding.
By the way, there are (obviously) tons of websites to inspire your quest for the perfect brand name. I recently received an email promoting the sale of a couple of websites generating north of $4,000,000 per year in that "niche" (via domain registration & web hosting affiliation).
The advent of vertical search: plant info seeds in multiple gardens
Google Web Search, which displays text-based results, is not the only SEO stream you should tap into. You can get a meaningful volume of traffic from Google Images, Google Video and if you're a news outlet, from Google News.
To appear more frequently on Google Images, don't forget to add featured images and inline visuals to your posts, properly filling out the ALT TAG information. To appear on Google Video, embed videos in your posts (from Youtube or elsewhere). I've seen many image-rich websites receiving 5x to 10x more traffic from Google Images than from Google Web Search.
Moreover, you've probably noticed that the SERP are dominated by certain players depending on the type of query. If you're searching for a mainstream product, you'll be flooded with Amazon results. If you're searching for images of any kind, there's a huge chance you'll see multiple Pinterest and Unsplash results on page one. If you're asking a question, you'll get Quora and Reddit in the forefront, along with the occasional Medium article. And Facebook will be everywhere.
You need to plant information nuggets on all of these high-authority websites, to appear in the SERP not only with your own web property but also via with your presence on third-party websites. You might not have any physical product to sell on Amazon but you can always write a book and sell it in Kindle format. You can answer questions on Quora, participate in Reddit discussions, start some Pinterest boards, shoot photos and share them on Unsplash, etc. If you launch a podcast, you will also benefit from the exposure of your brand in the distribution network (Spotify, Apple Podcasts, Google Podcasts,…). Of course you should also share videos on Youtube, a vertical search engine in its own right. And find other web properties in your niche where you can establish a presence. Most of them, in the early days, will have more authority than your site and will help you grab a few spots in the SERP.
SEO is a constant hustle which rewards opportunistic visionaries
You won't succeed in SEO if you're too impatient. You won't make it if you're a natural born procrastinator. You need vision and resilience to plant a myriad of info artefacts to be found by a future visitor, that's why I claim that SEO is a form of proactive digital archeology in reverse.
When researching this piece, I typed that query, "archeology in reverse", in Google and it brought me to two different websites, one in the UK and one in the USA.
My first finding was about a book called "Archeology In Reverse" by British photographer Stephen Gill. He took pictures in East London featuring "traces and clues of things to come in a poetic, sometimes eerie and quiet photographic study of a place in a state of limbo prior to the rapid transformation that this area faces during the build-up to the Olympics in 2012".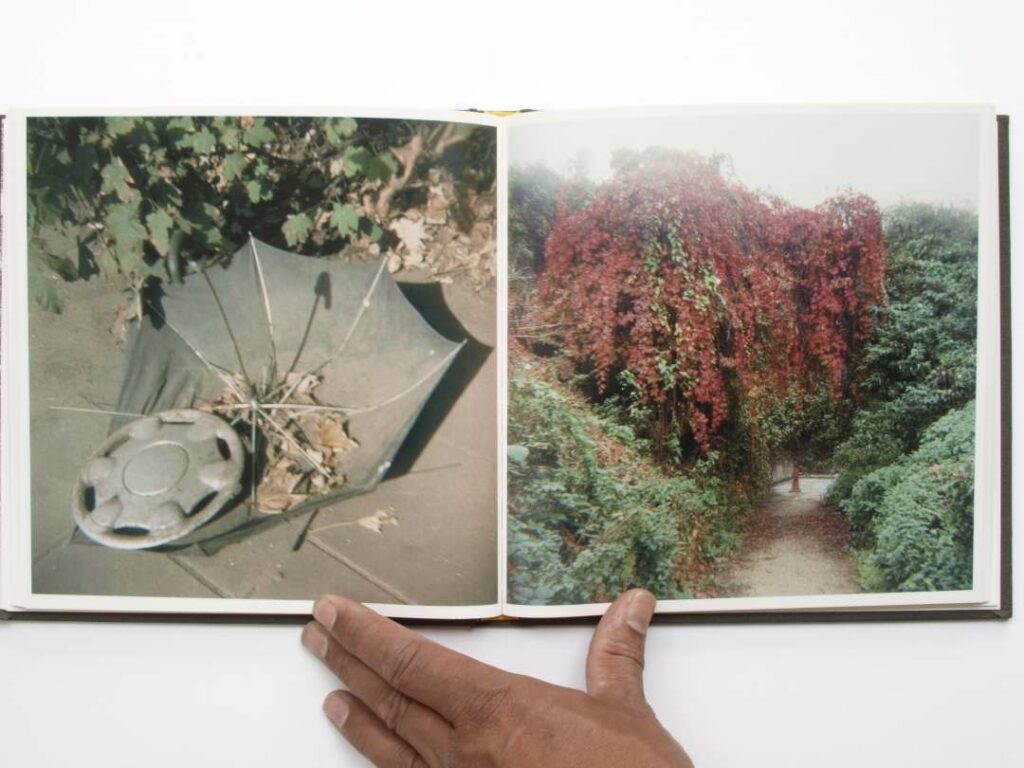 The second finding, unrelated, was about an exhibition in 2016 at Minnesota Street Project gallery in San Francisco. Catherine Wagner, also a photographer, took pictures of construction sites throughout California, collected in "Early California Landscapes 1974-1982". She refers to her work as "Archeology In Reverse". The concept is somehow comparable to the idea developed by Stephen Gill two decades later on the other side of the pond. Her "images look to contemporary unconstructed sites in search of insight about an unknown future".
Who knows, you may have landed on this page searching for Archeology In Reverse. Then we've both come full circle: I proved my strategic point and you found a relevant answer.
End of the story.