When you're writing an article, a good SEO practice is to cover the semantic field around the topic you're addressing, i.e. broaden the scope of your research while staying on topic.
You should include and develop relevant entities related to your subject.

Using Google Search to find related queries & questions
Let's say for instance that you want to write a piece about "Generative AI" (Dall-e, Midjourney, Stable Diffusion, ChatGPT, etc.)
Your first source of related entities will of course be Google Autocomplete suggestions.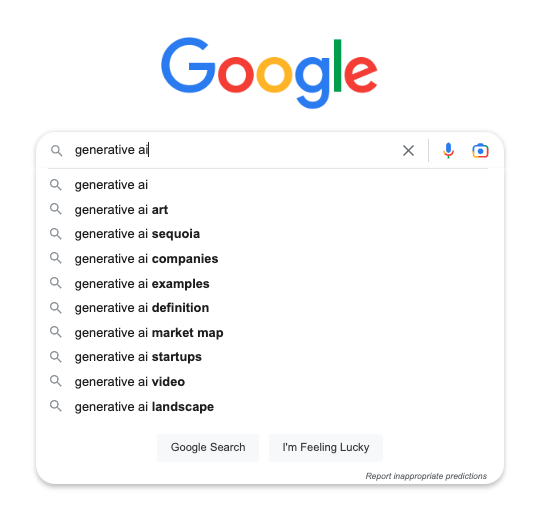 Those suggestions are the most popular queries related to your search term. People interested in Generative AI want to know more about generative ai companies, they want to see examples of the tech in action, they're curious to know the market cap of the industry, are looking for ai-powered video creation, etc.
In order to find related entities, you can also browse the People also ask section in Google SERP, as well as the Related Queries section.
Here's what you'll see both in People also ask and Related Queries.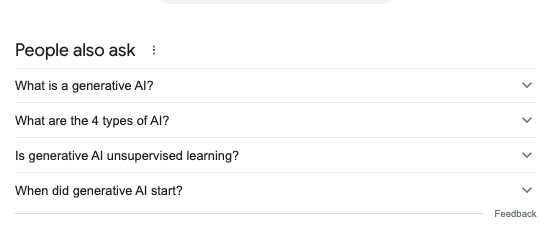 You can easily get the related queries (related searches) and related questions using a SERP API like ValueSERP.
It's much easier than copy-pasting the data from Google Pages. You can connect Python to Google Sheets to store the data retrieved via the API.
Using Google Images to find related entities
If you type your search query into Google Images, you'll see a list of suggestions (small thumbnails) at the top of the results.
Those are relevant related entities which you can include and develop in your content.
Using Entity Explorer to find related entities
A dedicated (free) tool, Entity Explorer, seems to source its data (probably via a SERP API) from Google Images. It's a nice way to visualize the related entities.

Using Answer The Public to find related entities
I've just noticed that Answer The Public, which has been around for a while, is now part of NP (Neil Patel) Digital, along with UberSuggest. 👏 Another smart strategic acquisition by Neil Patel.
You can use Answer The Public to easily reveal queries related to your main topic.
Suggestions will be displayed as a series of disk-shaped visuals or, alternatively, as a grid of suggestions (much easier to use).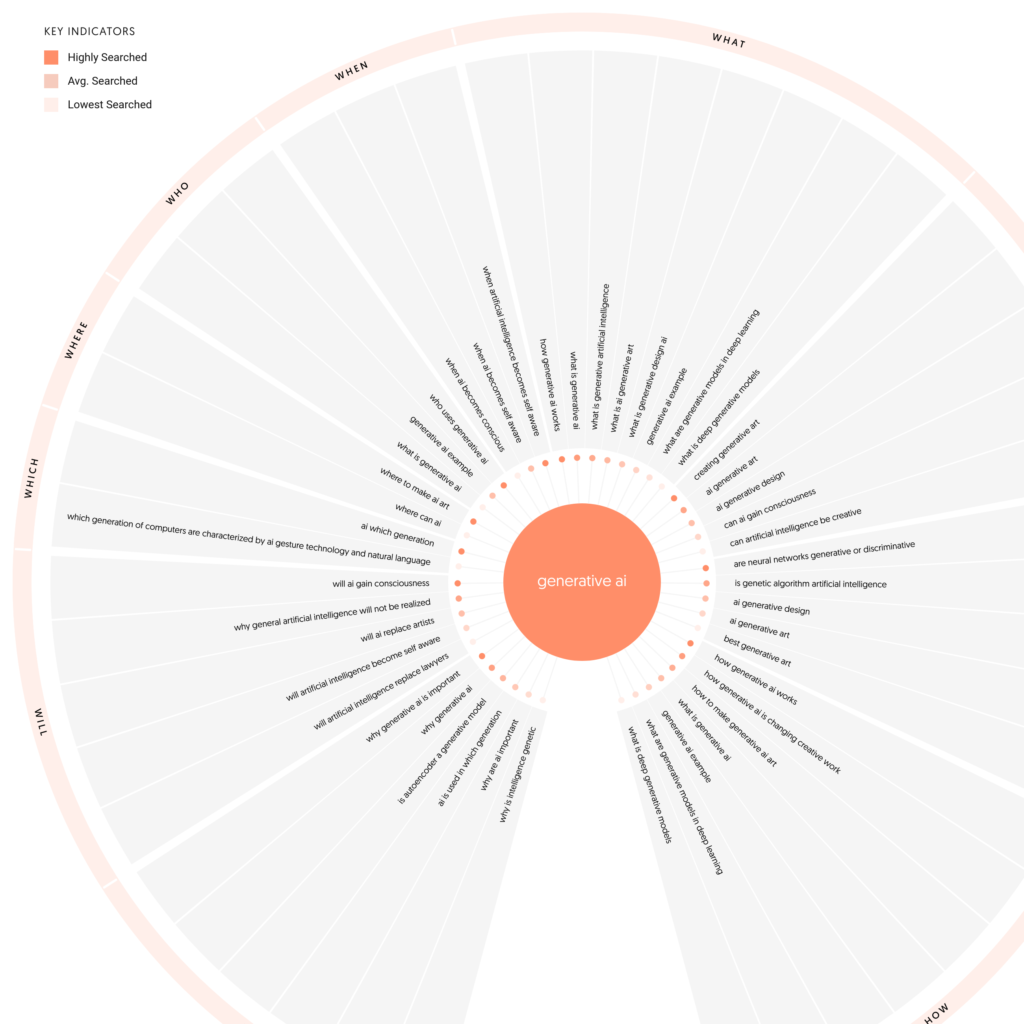 Answer The Public is definitely a great source of inspiration.
Here's a direct link to the Generative AI report.
Using premium tools to find related entities
More advanced premium tools can also help you find related entities to expand your content:
SurferSEO – which offers a bunch of NLP tools and a built-in editor
SERanking – an affordable alternative to ahrefs and semrush
KeywordTool.io – which is based on Google Autocomplete results
Using ChatGPT (and/or the OpenAI GPT-* API) to find related entities
Of course you can also ask the new kid on the block, ChatGPT, about related entities, in a conversational manner.
ChatGPT goes the extra mile when it comes to topical expansion. See what you can get from the engine.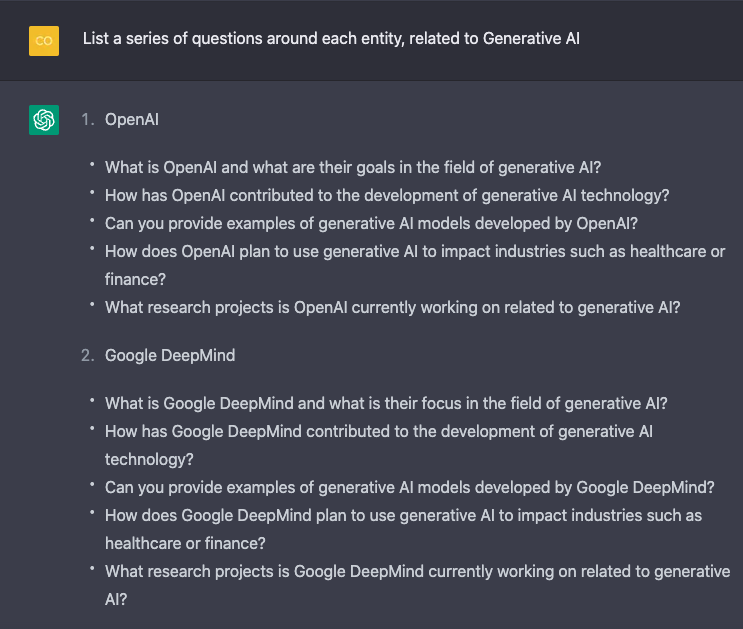 Let's close this article with a list of entities related to "related entities", as suggested by Entity Explorer. Full circle.